Greater Moncton International Airport Authority Welcomes New Board Members
DIEPPE, N.B. – The Greater Moncton International Airport Authority (GMIAA) is pleased to announce the appointments of Pierre LeBlanc (appointed by the Province of New Brunswick), Peter McIntyre (appointed by the City of Moncton), and Kathy Malley (appointed by 3+ Corporation), to its Board of Directors.
"We are pleased to welcome Mr. LeBlanc, Mr. McIntyre and Ms. Malley to the GMIAA Board," said Nancy Whipp, newly appointed GMIAA Chair. The appointments fill voids on our Board in various sought fields. I would also be remiss not to mention our outgoing Chair, Christopher Bacich, for his nine-year dedication to the GMIAA Board. His hard work and perseverance have helped the airport authority attain its many successes. Additionally, I wish to welcome and congratulate Luc Elsliger for his appointment as Vice-Chair."
Mr. LeBlanc is currently managing several companies while remaining very active in his community. He has experience in several fields, including business management and the fish industry. Mr. McIntyre has had a solid career in human resources and has been known for his mediation work enhancing union and management relations. As Vice President of Malley Industries, Ms. Malley has a strong background in manufacturing and communications. She has worked in a variety of private enterprises and can, as such, bring this knowledge forth to provide strategic guidance and direction to the airport's management team via the Board governance role
A few facts on Pierre LeBlanc: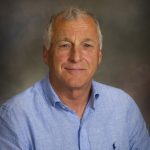 Manager Chéticamp Fish Packers
Co-owner and Manager of The Corner Market
Co-owner and Manager Sandy Beach Tent and Trailer Park
President of Cap Pelé snowmobile club
A few facts on Peter McIntyre: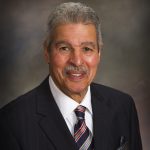 Retired Human Resources Manager – JD Irving Ltd.
Experience in building and maintaining union-management relationships
Implemented health, wellness and safety programs
Moncton Headstart volunteer
A few facts on Kathy Malley: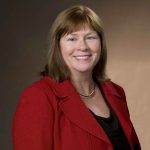 Malley Industries Inc. – Vice President
Involved in all areas of strategic business development, contract negotiation / management and communications for internationally active manufacturing company
Currently a Board member, HR Committee Chair & Vice Chair, Canadian Council on Rehabilitation and Work (CCRW)
President and CEO at KEM Communications from 1988-1999, provided public relations consulting to clients in the financial services, high tech, economic development, transportation, and manufacturing sectors.
As a financially independent, not-for-profit corporation, the GMIAA has been able to attract some of the region's strongest leaders to its Board of Directors to oversee the organization's strategic direction. With operating revenues in excess of $18 million annually and providing air service to more than 681,437 passengers in 2018, the GMIAA is a strong economic leader, delivering a total regional economic impact of more than $665 million annually.
-30-
About Greater Moncton Roméo LeBlanc International Airport (YQM)
YQM is a progressive airport and the leading airport in the central Maritimes. 24/7/365 – everyone associated with the airport strives to provide superior air service to passengers travelling all over the world and to the global cargo industry – safe, convenient, efficient, bilingual and businesslike.
YQM also strives to maximize its contribution to local and regional economic and community development. It currently drives more than $665 million of economic activity annually, making it one of the top private-sector economic contributors to New Brunswick's economy.
Your economy. Your airport.
For more information:
Julie Pondant, Corporate Communications Specialist
506-856-5459 or 506-962-2830
jpondant@cyqm.ca