Greater Moncton International Airport Authority Opens New Art Gallery
GREATER MONCTON, N.B. – The Greater Moncton International Airport Authority (GMIAA) is proud to announce that they have been successful at attracting a new curator for the artwork in the air terminal building. A new partnership has been established with Apple Art Gallery, a fine art gallery in Moncton.
The new art gallery is located next to the baggage claim area along with other pieces in various locations throughout the building showcasing local artists (https://www.appleart.co/yqm). The artwork will change every 3-4 months, allowing more exposure to talented regional artists. All questions regarding pricing, packing and shipping can be directed to appleartagency@gmail.com or by visiting their website at https://www.appleart.co/ for more information.
"I am thrilled to be responsible for curating the artwork inside our International Airport. We are a community filled with many talented artists and it's important that we show our international visitors just how diversified and progressive we are in visual arts.", Nausika Breau, Owner, Apple Art
"We're pleased to be hosting several pieces of beautiful art from Apple Art Gallery in order to show local artists from the region. Artists being shown in the terminal building for the moment include Jared Betts (https://www.facebook.com/jaredbetts.art/), Raymonde Fortin, Roch Bourque and Cecil D. Long (https://www.facebook.com/cecildlong/). Apple Art Gallery features more than 20 local artists. Drop by the terminal to take a look!", says President and CEO of GMIAA Bernard LeBlanc.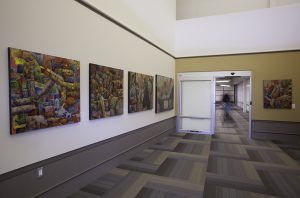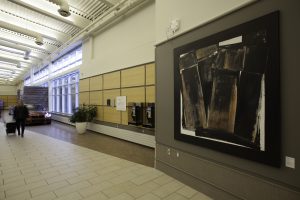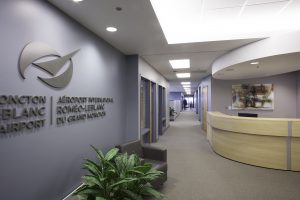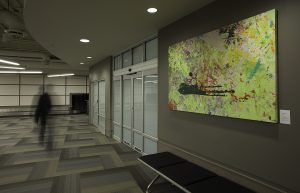 -30-
About Greater Moncton Roméo LeBlanc International Airport (YQM)
YQM is a progressive airport and the leading airport in the central Maritimes. 24/7/365 – everyone associated with the airport strives to provide superior air service to passengers travelling all over the world and to the global cargo industry -safe, convenient, efficient, bilingual and businesslike. 
YQM also strives to maximize its contribution to local and regional economic and community development – it currently drives over $665 million of economic activity annually, making it one of the top private-sector economic contributors to New Brunswick's economy. YQM is a member of Vantage Airport Group.
Your economy. Your airport.
For more information:
Julie Pondant, Corporate Communications Specialist
506-856-5459 or 506-962-2830
jpondant@cyqm.ca